How to Find a Fiduciary Financial Advisor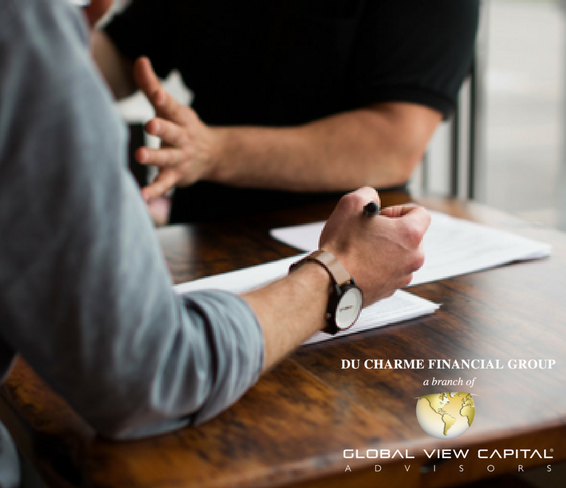 "Doing the right thing is always right."
- Rob Du Charme
The right financial advisor (for you!) is out there...here's how to find them.

Lots of people are talking about how to find the right financial advisor for you and we encourage every individual we meet to do a little bit of research before committing to work with anyone. Here are a few questions you'll want to add to your list when meeting potential advisors: 
1. Are you a Fiduciary? This is our #1 concern for our clients - not all advisors have made a commitment to work in their clients' best interest at all times, which means some are more concerned about selling a product and gaining a commission, which leads us to...
2. What sort of compensation do you receive? Advisors who work exclusively on commissions often have less altruistic reasons for pushing a certain product if they're getting a large commission on it. Advisors who also work under a fee compensation structure have less incentive to sell you something not in your best interest, and more reasons to consider your true needs. 
3. What credentials do you have? Only those financial advisors with a CFP, CPA/PFS credential or Series 65/66 license are bound by a fiduciary requirement; on the other hand, Registered Representatives or Series 6/7 licensed advisors are only required to make recommendations that are "suitable" to your circumstance (which may still allow them to sell you a product that you don't need in order to obtain a larger commission).
4. Do you have a minimum amount of money to invest? Many advisors only want to work with accounts at a certain level ($500k and up, for instance). Not every individual or family has that kind of money to invest, which is why we have extremely low minimums to get you started ($1!) 
5. Do a background check. No, this isn't a question, but it is something you can easily do to see if your potential advisor has any history that doesn't sit well with you or bode well for your finances. You can use the FINRA Broker Check or the SEC's Investment Advisor Public Disclosure site for background information that you, as a potential client, deserve to know up front. 
Learn more about our advisors on at www.ducharmefinancialgroup.com.