When Someday Arrives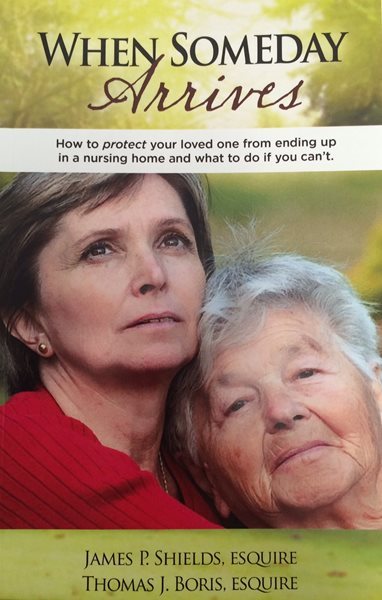 When Someday Arrives
 
How to protect your loved one from ending up in a nursing home and what to do if you can't.
 
An Introduction to our latest book.
     This book is written for those concerned about long-term care. Today's primary caregiver is a woman, either the spouse of an ill husband or a daughter. Daughter caregivers are typically called the "sandwich generation." They are still raising their own children while caring for aging parents. In fact, in 2013, 31.3% of children aged 18 to 34 were still living with their parents.
     We write this book for retirees and child caregivers as a tool to allow you to stay at home as long as possible and as a guide of what to do if you or a loved one cannot stay at home.
     We believe every family has a legacy to protect and it is our job to protect that legacy. The greatest risk to today's retiree is a long-term care health crisis. We hope you find this book helpful as a tool to prepare for what the future holds.
     Our firm was created in response to the sudden passing of partner James P. Shields' mother in 1992. She died with nothing in place. We began our firm to help people plan ahead. We have helped thousands of families plan ahead. Over the years we have created strategic alliances to become an integrated multidisciplinary firm dedicated to helping our clients to protect their family legacy, to leverage their assets and make their money last for a lifetime.
If you are interested in receiving a free copy of our book, please call (724) 934-5044 to request your FREE copy or go online to www.shieldsandboris.com.