Making good financial decisions at these age milestones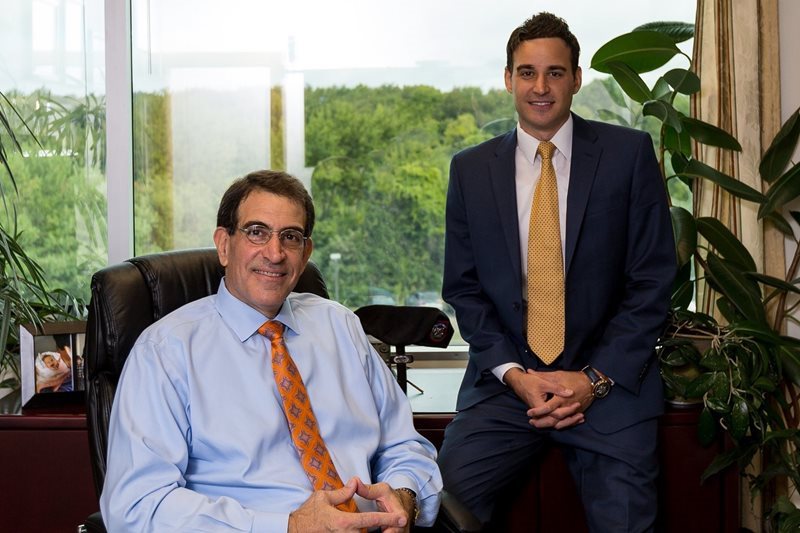 Working Americans at or approaching retirement age today face many unprecedented challenges unique to their generation. That's why it's important to have a retirement plan that addresses these challenges and uncertainties head-on. One of the keys to doing that is being aware of the retirement planning milestones that occur from age 50 onward. Several of these milestones present you with options that could significantly impact whether you have enough income to achieve your retirement goals.
 ·  Age 50 – This is when you are first allowed to make "catch-up" contributions to 401(k)s and other tax-deferred employer-sponsored retirement plans, as well as IRAs. Amounts are subject to change each year, and up-to date guidelines are always available at irs.gov.
·  Age 55 – If you separate from your job, you may be eligible at this age to take an income distribution from your 401(k) or another employer-sponsored plan without paying an additional 10 percent tax for early withdrawal. Although there are exceptions to this "age 55 rule," there are also ways to use it to your financial advantage depending on your needs and situation. Perhaps the most important thing to consider, however, is whether your decision allows you to maintain a sufficient focus on "financial defense" in your overall strategy. Starting at age 55, financial defense becomes increasingly important to ensure you are protecting the assets you'll need to generate retirement income. Another way to look at it is to realize that by age 55, you should start shifting from a "growth mindset" to an "income mindset." Focusing primarily on portfolio growth and asset accumulation in your 30s and 40s is reasonable, but by your mid-50s, it's important to recognize that portfolio growth no longer needs to be your top priority—nor should it be.
·  Age 59½ – Withdrawals from your employer-sponsored plans are no longer subject to the 10 percent early withdrawal tax once you reach this age, but you will still owe taxes on distributions from traditional 401(k)s and traditional IRAs. Whether you need to or want to take advantage of this rule for any reason depends on many factors, including your retirement goals. For most people, their primary objectives are to have reliable income throughout retirement, avoid any major financial losses, grow their portfolio at a reasonable rate, and to try to leave a financial legacy for their loved ones.
·  Ages 62 and 67 – We'll discuss these ages together because they both relate to Social Security. At 62, you are eligible to receive Social Security income at a reduced rate. For each year you postpone taking your benefits (until age 70), your monthly check will be larger. If you wait until at least age 67, that is considered your "full retirement age," meaning the age at which you may first be entitled to receive unreduced Social Security benefits. And, if you wait until age 70, you'll get the biggest possible monthly benefit for Social Security— potentially as much as 76% larger than if you had started receiving payments at age 62. If you're like most people, whether you start taking your benefits at 62, 67, or 70, Social Security alone won't provide nearly enough income to achieve your retirement goals. Thus, you need the right asset allocation to maximize your benefits, and you need to coordinate them with your other sources of retirement income. But how? Banks, CDs, and money markets earning less than two percent are not great options to supplement your Social Security right now, what about the stock market? Well, the potential for another major market crash like those we saw from 2000-2003 and 2007-2009 creates the need for "financial defense" after age 50, but that's only half the problem. With the average dividend yield in a diversified stock portfolio today at around just 2.5 percent, that's still only $25,000 in annual income even if you have a full $1 million invested, which most people don't. Fortunately, there are many strategies and options specifically designed to generate income through interest and dividends that can be coordinated with your Social Security benefits to help ensure your income will align with your retirement goals. Best of all, these options carry far less risk of a major loss than stock market-based strategies, which means they satisfy your increasing need for "financial defense" after age 50.
·  Age 65 – At this age, most Americans are eligible for Medicare, the federal government's retirement health insurance program, as well as for a private "Medigap" insurance policy to help with co-payments and deductibles not covered by Medicare. Unforeseen healthcare costs are a major factor that can undermine any retirement plan, so it's important to work with your advisor to discuss and coordinate decisions specifically relevant to healthcare. This also illustrates why it's so important to have an advisor who works with you on an individual and ongoing basis; while your goals may not change, circumstances often do.

·  Age 70½ – The government stipulates that Required Minimum Distributions (RMDs) from traditional retirement plans such as 401(k)s or IRAs must begin at this age. The tax penalty for not taking sufficient RMDs each year after age 70½ is a whopping 50 percent. Thus, it's important to do your RMD calculations correctly, and it's equally important to satisfy your RMDs without compromising your overall financial strategy and potentially putting your retirement goals at risk. For example, using a strategy in which you satisfy your RMDs from capital gains or capital appreciation in your stock market-based investments rather than from interest and dividends is really no different than taking them from principal. Again, that's because sometimes, when you invest for appreciation, you end up with depreciation instead, and when you bank on growth, you end up getting shrinkage. Admittedly, this was less of a danger years ago. In the 1980s and 1990s, during the best long-term secular bull market our country has ever seen, investors conceivably could have satisfied their RMDs completely from capital gains rather than dividends without harming principal. Since the year 2000, however, the opposite has been true. That's because, as mentioned, in this time, the market has seen two major drops of 50 percent or more, and many analysts today increasingly believe that a third such drop is very possible.
Whatever age milestone you may be at or approaching, keep in mind that retirement planning in today's complex and uncertain financial environment shouldn't be a "do-it-yourself" activity for most people. The far better alternative is to find and work with an experienced, qualified independent financial advisor. Find someone who makes client education a high priority, who has a specific and consistent vision, and who specializes in helping clients address the unprecedented challenges unique to today's generation of
All written content on this site is for information purposes only.  Opinions expressed herein are solely those of Agemy Wealth Advisors, LLC and our editorial staff.  Material presented is believed to be from reliable sources; however, we make no representations as to its accuracy or completeness.  All information and ideas should be discussed in detail with your individual advisor prior to implementation.  The presence of this information shall in no way be construed or interpreted as a solicitation to sell or offer to sell investment advisory services to any residents of states where we are otherwise legally permitted to conduct business.